Welcome to DAY 5 of the Anthropologie knock off challenge!! I am so excited to be a part of this challenge brought to you by an amazing group of talented bloggers. Every day this week we will each be sharing a project inspired by Anthropologie. Today I am sharing my  Bird Book Ends for $6!! I am also featuring knock off designs from my fellow bloggers below, check them out….. simply click the picture to visit their post.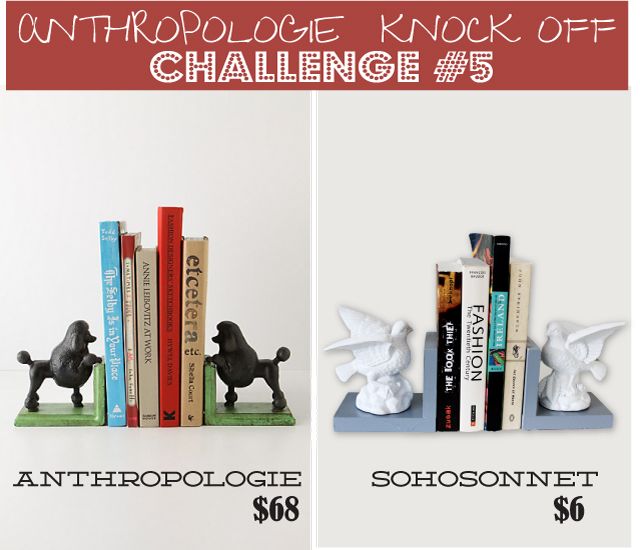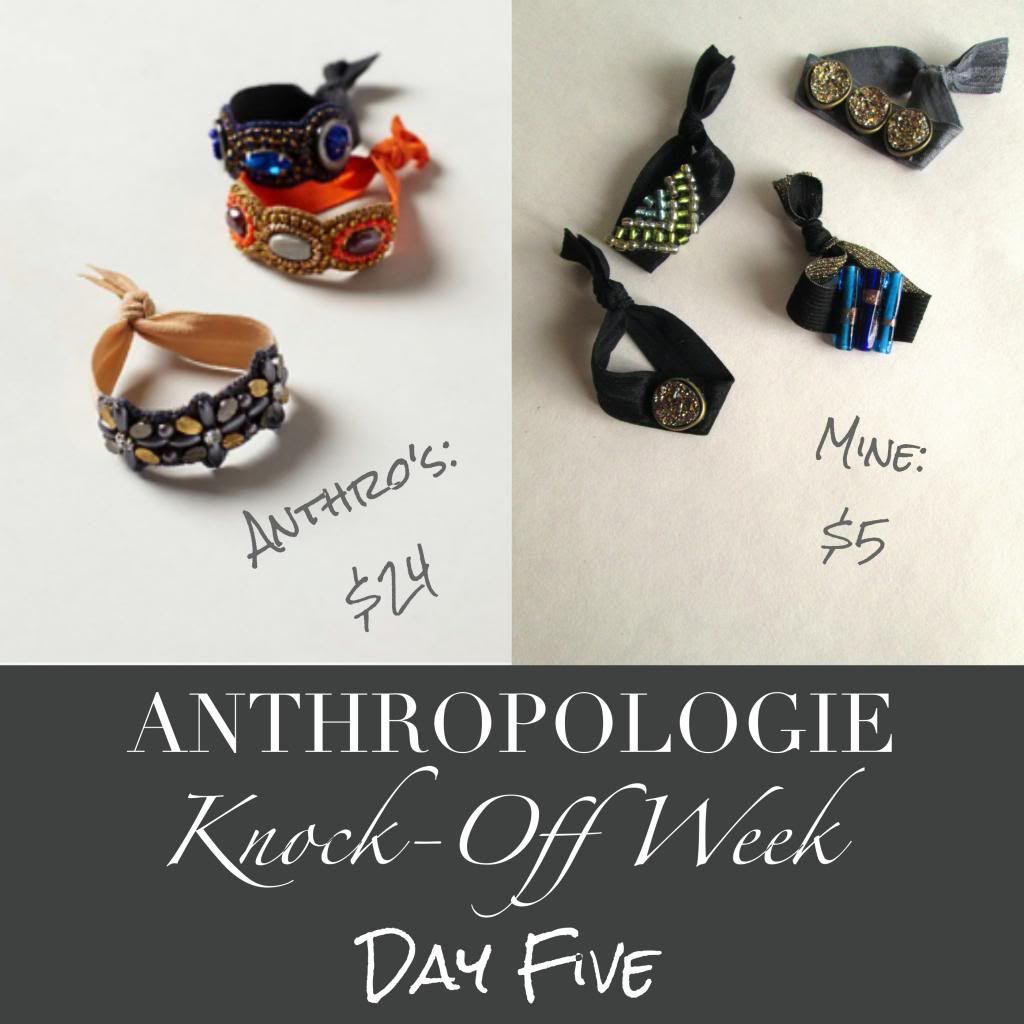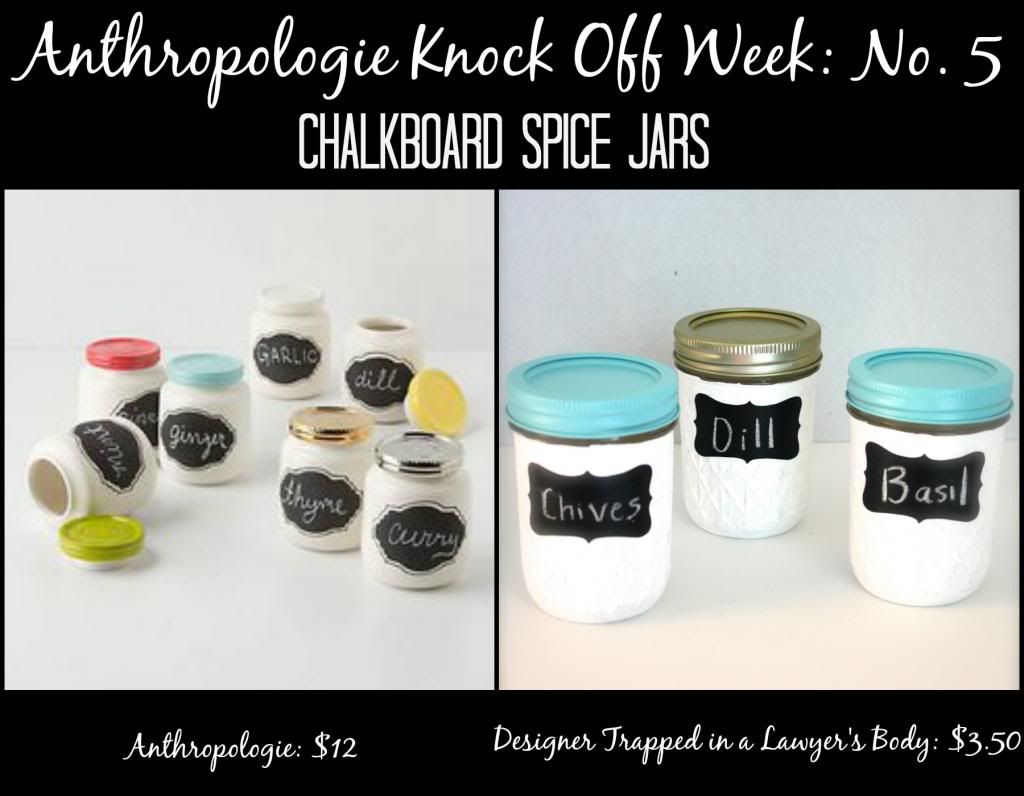 My husband actually helped me with this project… I know.. I know.. I was shocked too. It was either he cut the wood or watch a mid tantrum Scarlett while i visited good ole home depot and asked one of them for help.
This project was super duper easy (especially since I got to sit back and watch the wood be cut and nailed together). Materials include: Bird Figurine, 4 pieces of wood, nails, paint, sand paper (optional)  and hot glue.
Step one: Cut wood and nail together to make a basic bookend. The size you cut depends on the size of your figurine.
Step 2: Spray bookends with primer and then paint them
Step 3: Sand the corners and edges of bookends to roughen them up
Step 4: Spray paint your figurines white
Step 5: Hot Glue the birds onto the wood bookends
Last of all make sure the little ones around are having fun and being safe!!
I hope you enjoyed this fun and easy tutorial on how to make gorgeous simple DIY bookends! Have a great weekend!
Throughout the week You will see all of our projects being pinned to our Group Anthro Pinterest Board  along with the original anthropologie designs. Go and check it out…
Follow Confessions of a Secret Crafter's board Anthro Knock-off Week on Pinterest.


Make sure to stop by my NEW SohoSonnet Print Shop on Etsy! Also check out MintBridal.com to get your dream wedding dress for under $800!